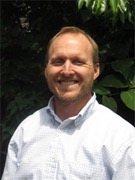 Paul L. Clark
Paul graduated from the University of Idaho College of Law, with honors, in 2001. He also has a B.A. degree in Economics from the University of Arizona, and a Ph.D. in Political Science from the University of Illinois. While in graduate school, Paul worked for the Michigan Migrant Legal Assistance Project on behalf of farmworkers. While a law student Paul started working with Bill and learning Social Security law. He continues to represent individuals claiming Social Security benefits. He also practices in the area of Elder Law.  Paul served as president of the Idaho State, Second District Bar Association, 2008-2009. In 2014 he graduated from the State Bar's Academy of Leadership for Lawyers. He was one of seven recipients of the 2016 Idaho State Bar's Professionalism Award for ability, diligence, courtesy, and cooperation in representing clients; and a career-long practice of civility, integrity, and dignity.
Paul is an avid trail runner.  He enjoys spending time with his five adult children, three grandchildren, and wife, Sue.
William C. Kirsch (Retired)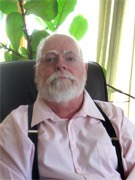 Bill graduated from the University of Idaho, College of Law in 1976 and practiced law with Legal Aid in Washington and Idaho. He received the Reginald Heber Smith Fellowship three times between 1976 and 1979. In 1980, Bill began practicing Social Security Disability law.
Bill helped countless people obtain disability benefits for over 30 years. In December 2016, Mr. Kirsch retired from practicing all law.  Bill's vision of compassionate and conscientious representation continues to guide us.  Bill and his wife Mary keep busy with their four grandchildren and organic farm.
Staff
Gretchen, Sue, and Kris will be happy to take your calls and answer your questions between 8:00 and 12:00, and 1:00 and 5:00, Monday through Friday. The staff will communicate with you to gather information for the attorney, file paperwork for appeals, request medical records to update your file, and make a detailed summary of your case for Mr. Clark. When a staff member can't answer your questions or if you need legal advice, they will have you talk with your lawyer.
Office Philosophy
We believe that all individuals have a right to be treated fairly and with respect when applying for government benefits. We work to obtain the benefits our clients are eligible for. When becoming a lawyer, Paul took an oath to "never reject, for any consideration personal to myself, the cause of the defenseless or oppressed." This obligation is taken seriously at Kirsch & Clark.